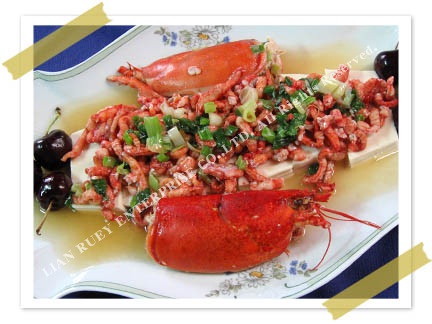 Method:
1. Place tofu on plate.
2. Boil lobster leg meat then cool it down.(keep the water)
3. Stew the lobster head with the water kept from step 3 to
make sauce.
4. Decorate the tofu with the leg meat and the lobster head.
5. Pour the sauce on tofu, sprinkle some green onion on it.
Ingredients:
Lobster head, Lobster leg meat, tofu, shattered green onion